smalltownpastor wrote:My notes from today's reading:

Hope Beyond Hell wrote:It is impossible that an omnipotent God can fail in His purposes, and some would forever resist unconditional love opting for everlasting pain. This would be totally irrational. And even if one were that irrational, such resistance would not arise out of a free will, but an enslaved will, a will in bondage to an insane mind.

I know universalists are divided on this issue, but this would seem to say that God is cruel for keeping Satan and his demons in bondage forever. I know some think they will either be annihilated or even reconciled to God, but many don't. So if there's room for God to punishment these forever, how is it any different for God to punish people forever? Oh, because WE'RE people, and we don't like the idea of God punishing one of US. But from God's perspective, it's the same.
Well, STP. You know - that's an interesting abbreviation. It's also the abbreviation for a brand of engine oil and gas additive. Perhaps you are adding to the vitality of your congregation?
Sometime ago, I did pose the question to universalists: What would happen to the devil and evil angels? One actually thought they would be annihilated. As an inclusivist and
Purgatorial Conditionalist
- for lack of a better term - the devil and evil angels are annihilated.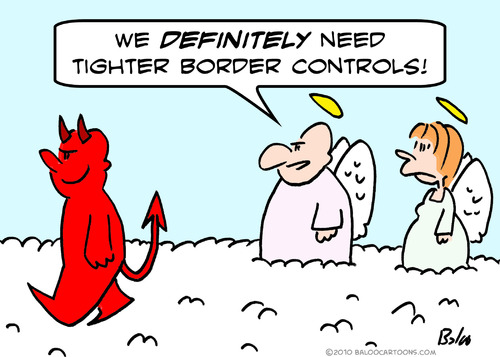 To put it in Science Fiction terms: if we can think of humanity as zombies, then the unholy angels are like vampires. You need to drive a stake into their heart, in order to end their evil ways. But the zombies just don't recognize, they are feasting off the living.