qaz wrote:Regarding a New Earth (as opposed to heaven), I think there is a logistical problem; so many people have already lived and died, there wouldn't be room for everyone to live comfortably on this planet. The sheer number of people to be resurrected might preclude a comfortable future life on Earth. With that said, I am open to the idea. However, I am a full preterist, and as such do not think an Earth-changing event will happen. Of course I could be wrong.
Well, a "traditional" Christian answer, is that most people - will end up in hell. The rest will be in heaven, with some staying in the new earth.
Do you ever watch the BBC TV show Dr. Who? Well, he's a time lord - who travels in time, in a machine called the Tardis. Well, it looks the size of a UK police call box. But inside, it is huge.
So what does this mean?
If God creates a new heaven and a new earth...it doesn't mean God will keep, the same scientific laws or rules - that govern our current universe. I'm sure God is aware, of the population statistics you propose. The new earth could be akin to Alice in Wonderland. Where we can do all the mystic stuff you read about, in biographies of mystics, saints and shamans.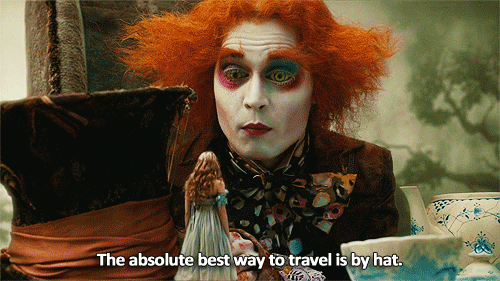 Well, folks can provide different theories - to fit what is written. Like a current article, from the Protestant site Patheos:
Let me quote a bit from it:
Others theorize that creation did not happen in six days, but was revealed in six days. This would include John Walton's cosmic temple theory (see his book The Lost World of Genesis One), which I find to be faithful and well-argued, but unconvincing for me. His theory affirms that God creates all from nothing, but that the six days are actually about God organizing it all into the parts of God's cosmic temple.

Meredith Kline, one of my professors at Gordon-Conwell, offers another version of the six-day revealing of creation: the framework hypothesis. Kline observes that plants are created on the third day, but the heavenly bodies are not created until the fourth day. He sees the order of the six days as not chronological, but topical. He sees the first three days as creation-kingdoms: the heavens, air and water, dry land and plants. During the second three days, God creates the kings who rule those realms: heavenly bodies, air and water creatures, and land mammals, including the creature appointed to rule them all.

I lean toward either the framework hypothesis, or the so-called "day-age" theory. I can see an account of gradual creation in Genesis 1, similar to what a secular scientist would suggest. We start with an event like the Big Bang, where light and matter come into existence. The atmosphere forms (see next blog post), then the continents and plant life, then we capture the moon into our orbit, then aquatic life and flying insects (Pennsylvanian period?), then animals of the Jurassic and Cenozoic periods, with a pronounced break between these and the appearance of a creature made in the image of God.
In case you don't recognize it - here's the Tardis, folks.